Whether you are looking for value priced or splurge worthy options we've got you covered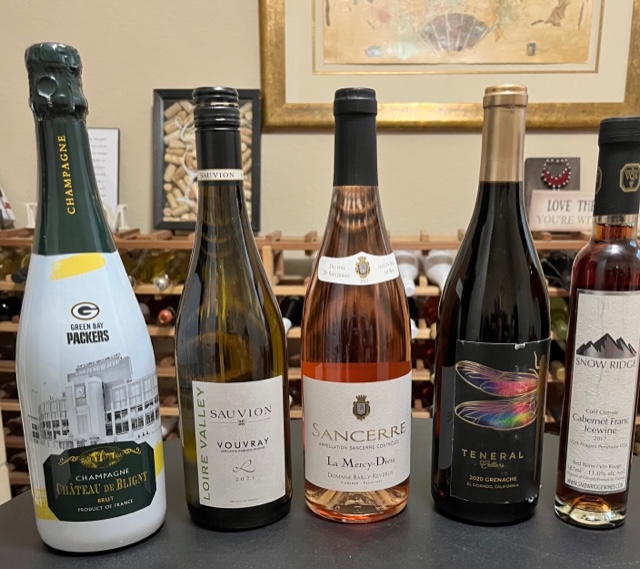 These are our Thanksgiving picks featured on Great Day Live Tampa Bay!
Champagne – Vouvray White Wine – Sancerre Rose' – Grenache Red Wine – Canadian Dessert Wine
Champagne always works for holidays and the Green Bay Packers Champagne honors the fact that Football is also a great Thanksgiving tradition. It just so happens that the Green Bay Packers will be playing the Detroit Lions on Thanksgiving. Cheers to that!
Vouvray is actually white wine made using Chenin Blanc grapes from the Vouvray region of France. This is perfect for Thanksgiving in that it can be paired with dinner or dessert because it is refreshing, doesn't over power the dishes and has a hint of sweetness.
Sancerre Rose' is made using the Pinot Noir grapes from the Sancerre region of France. This is a versatile wine that has the essence of red wine without being heavy.
Grenache red wine is from France, however this one from Teneral Cellars in California is lush, juicy, approachable so that you can sip it and enjoy it with hearty comfort Thanksgiving dishes and desserts.
Icewine from Canada using Cabernet Franc grapes can be dessert on it's own or paired with your favorite Thanksgiving dessert, from cobbler to rich dark chocolate. It is simply amazing!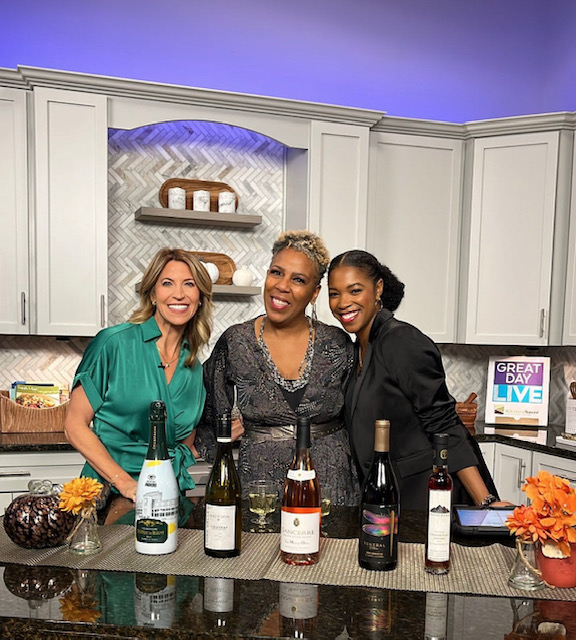 Photo Credit: Great Day Live Tampa Bay
If you missed the segment on wine pairings for Thanksgiving. No worries. Click here for the link.